ASCA REG/ DNA PANEL ON FILE /OFA elbow and OFA patella
SIRER:
BLOODY DROVER
AKC AND ASCA
Puppy PICS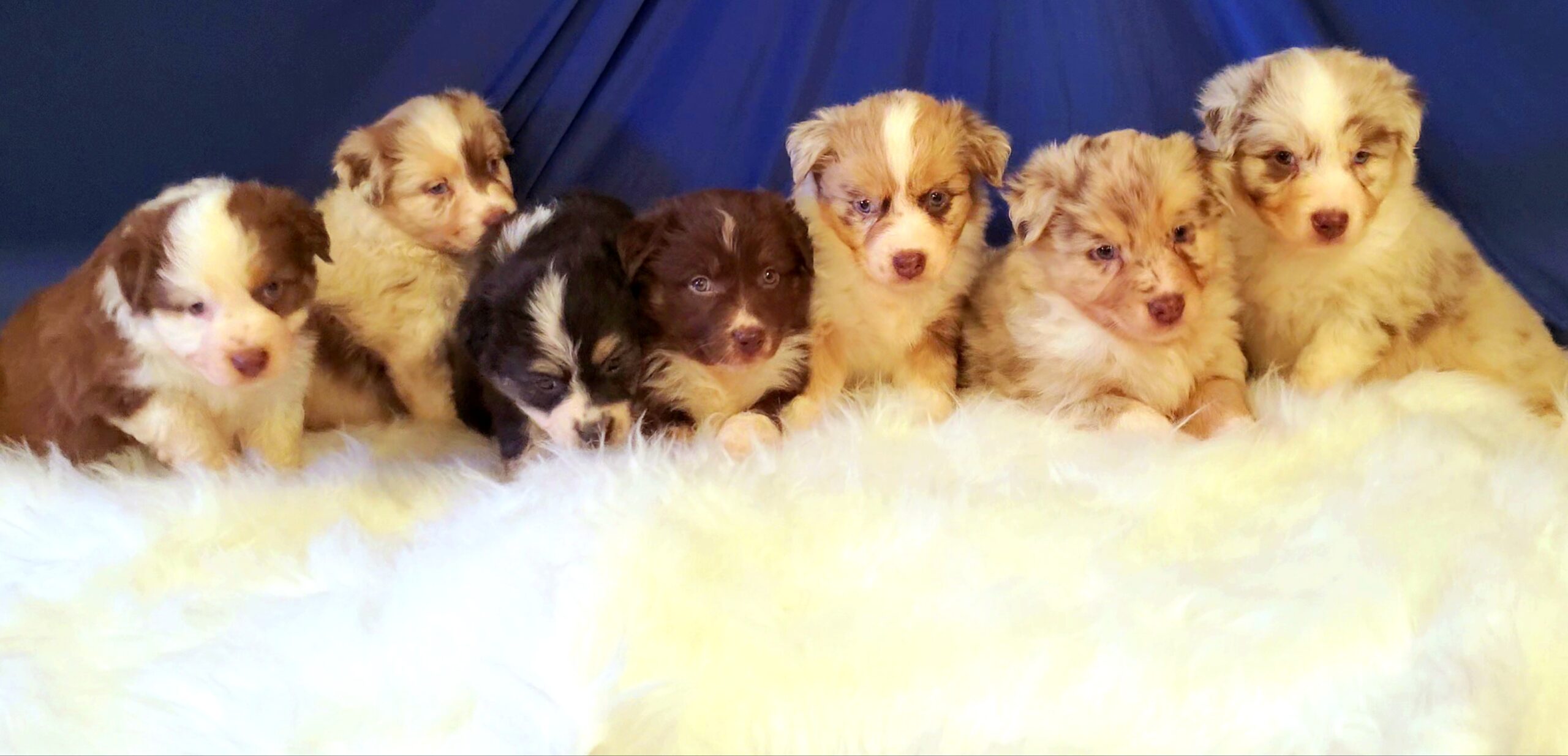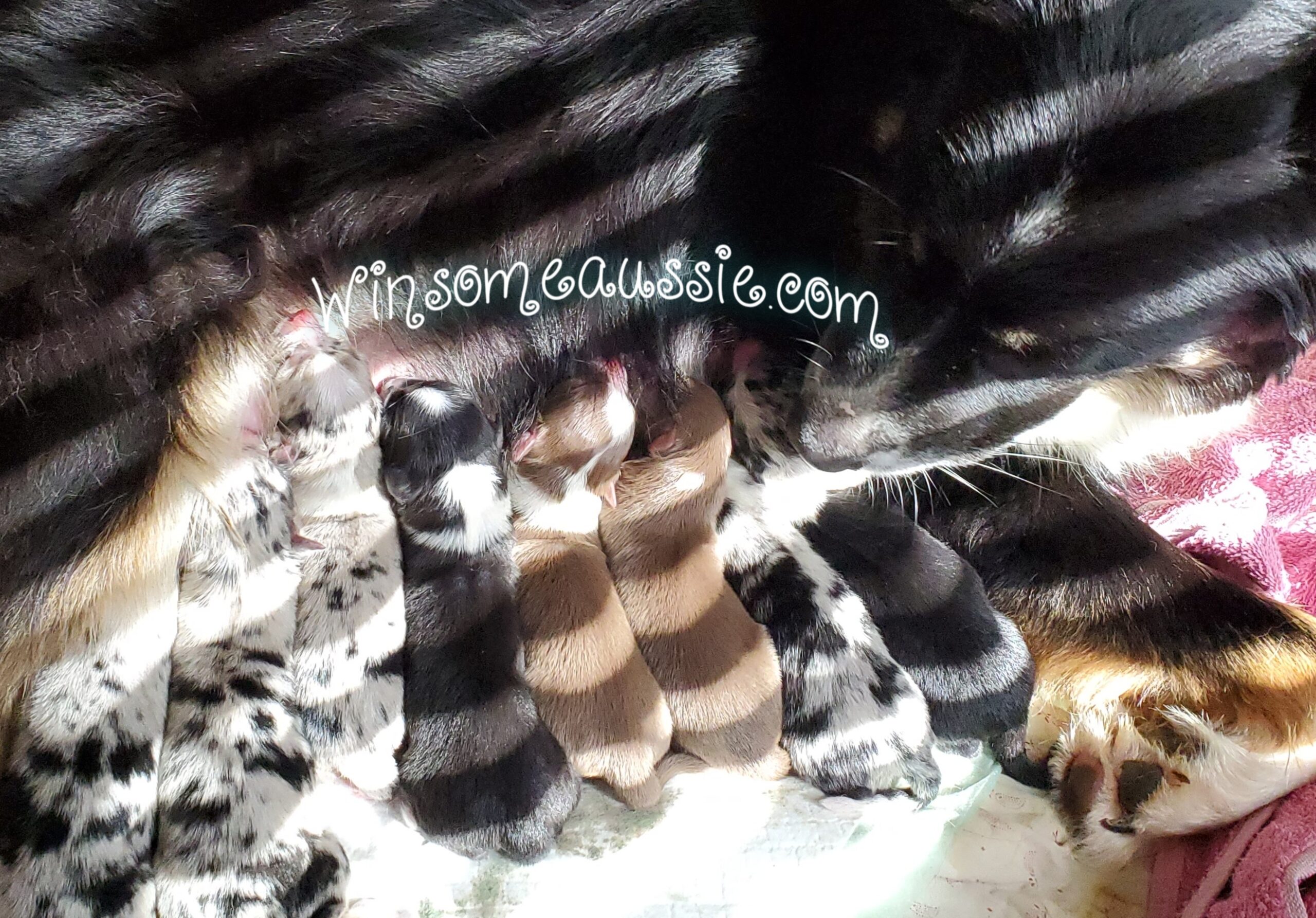 FROM MISS AVA RAY AND BLOOSY DROVER
SEE OUR PAST LITTERS

We do health scoring and early stimulus training. Conditioning all our puppies so they can be the best additions for their new homes. Along with beautifully unique personalities, all come with a health clearance from our trusted, senior veterinarian.
Black Tri Males
Licorice Taffy – sold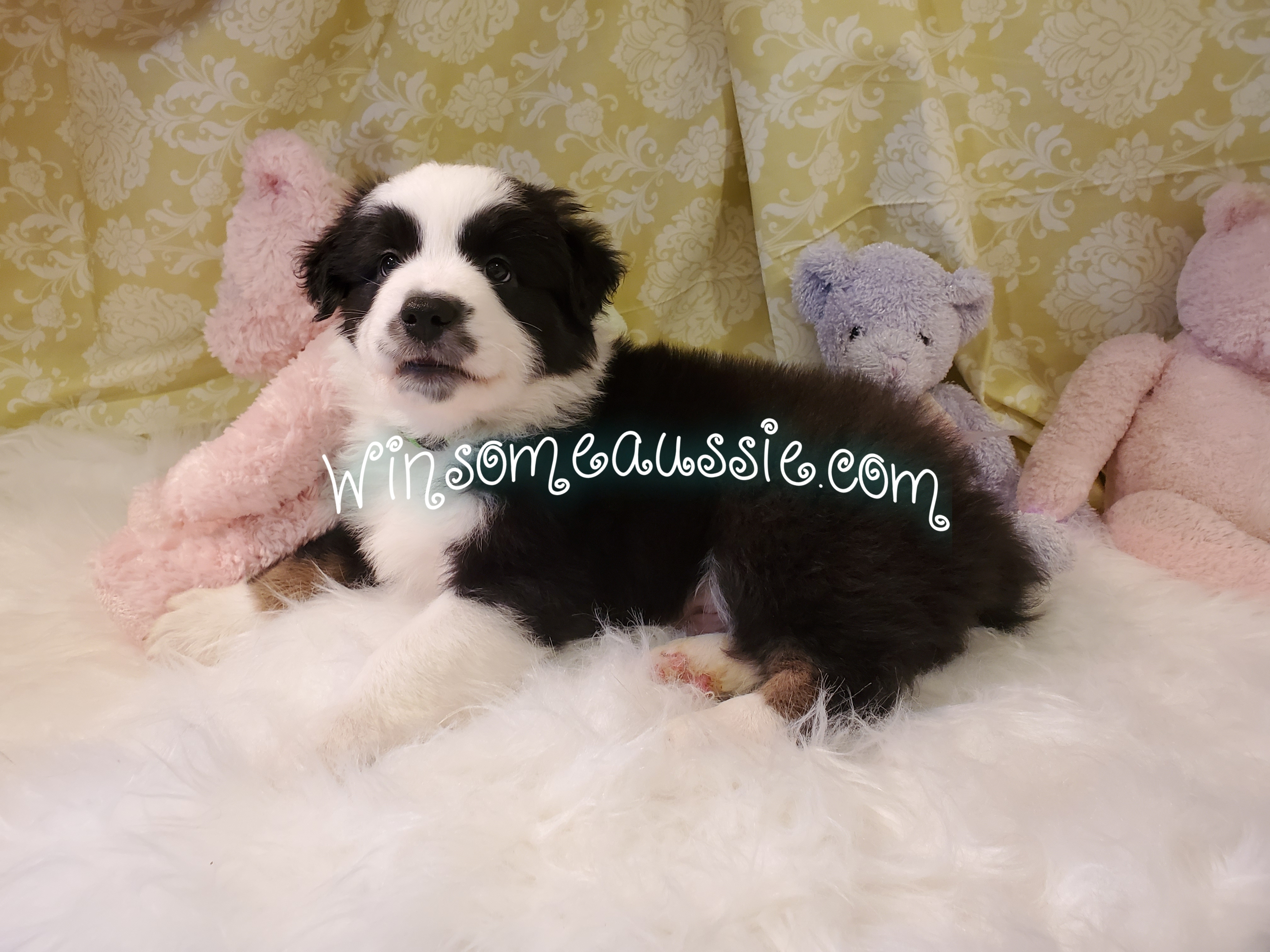 Watermelon Taffy – SOLD
Blue Merle Males
Banana Pants Taffy – SOLD
Neapolitan Taffy – SOLD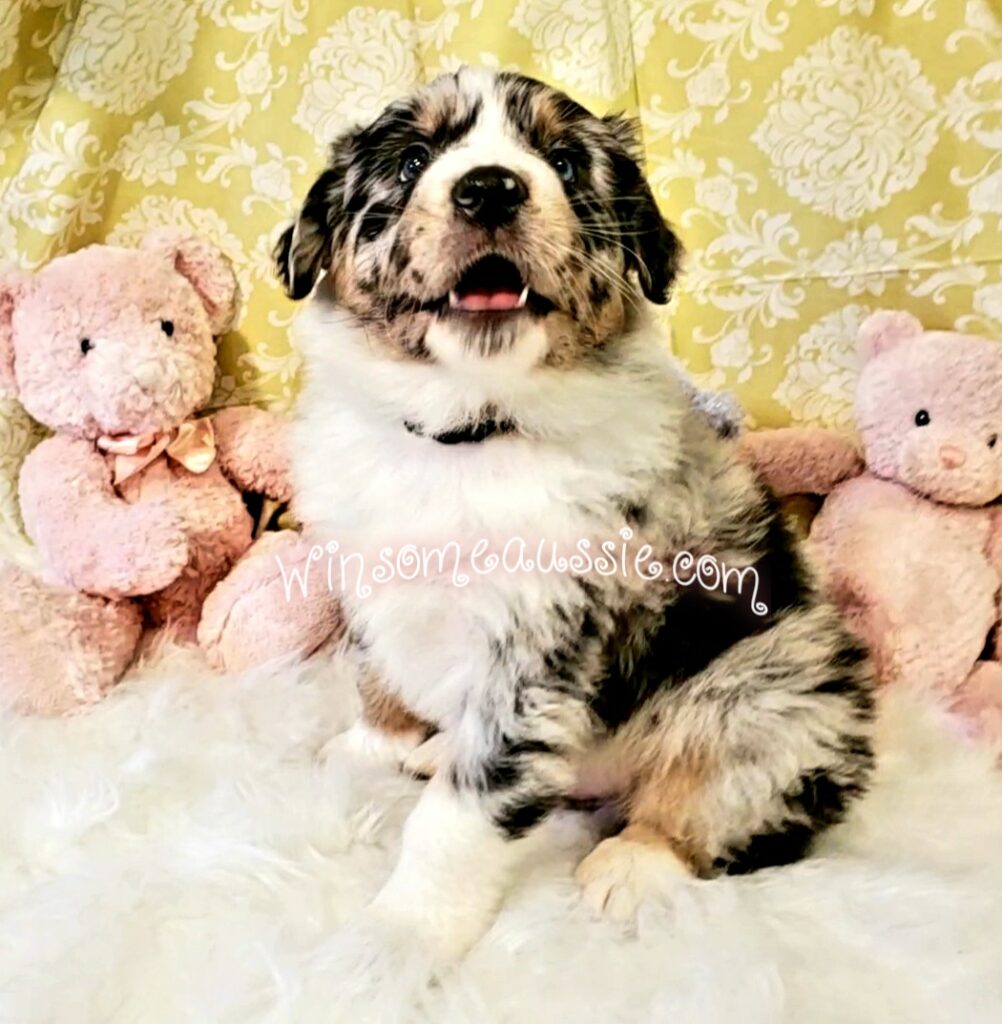 Raspberry Taffy – SOLD
RED MERLE MALE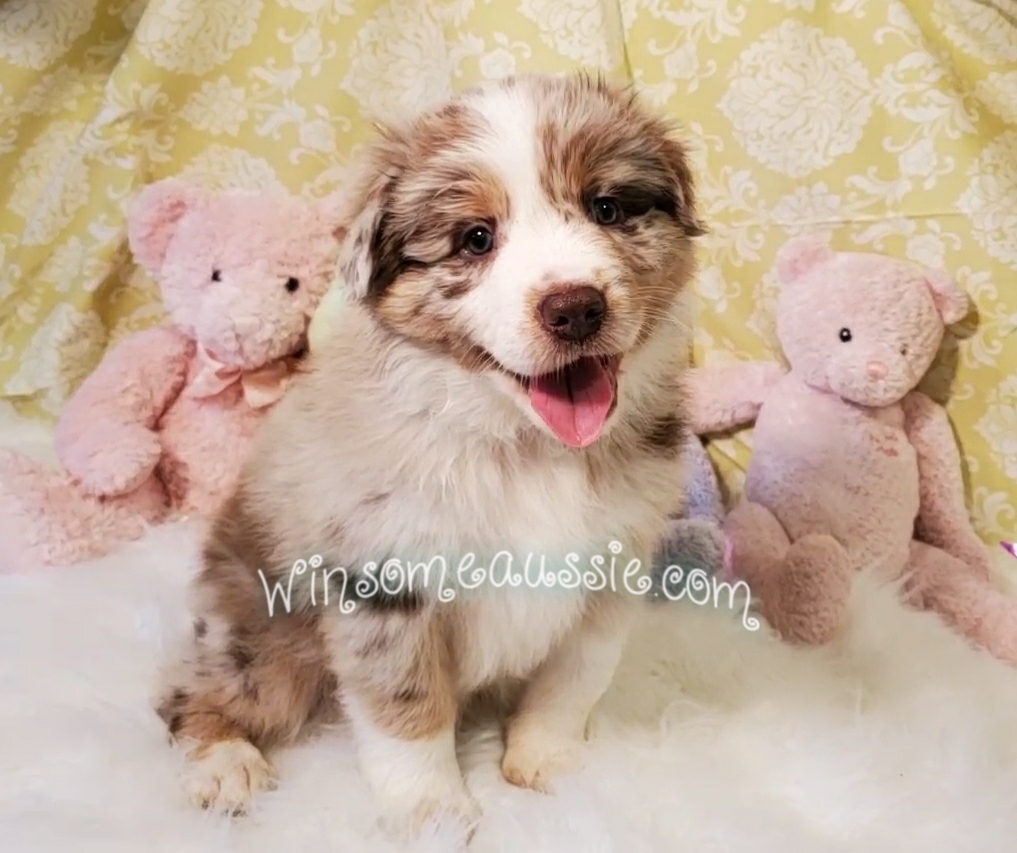 Huckleberry Taffy – SOLD
RED TRI FEMALES
Peppermint Taffy – SOLD
Cinnamon Taffy – SOLD
BLUE MERLE FEMALE
Strawberry Taffy –retained

Winsome's Dahlia

genetic DNA on file and has been cleared of the tested genotypes
Winsome Australian shepherds are part of our family and have room to run on two beautiful acres of green pasture, in sunny Arizona. The girls have passed their CGC ( canine good citizenship, test with AKC). additionally our girls have passed extensive genetic testing and behavioral testing making it an easy decision to use them in our breeding program.
Miss Taffy
AKC
Penny Copper Sauce
ASCA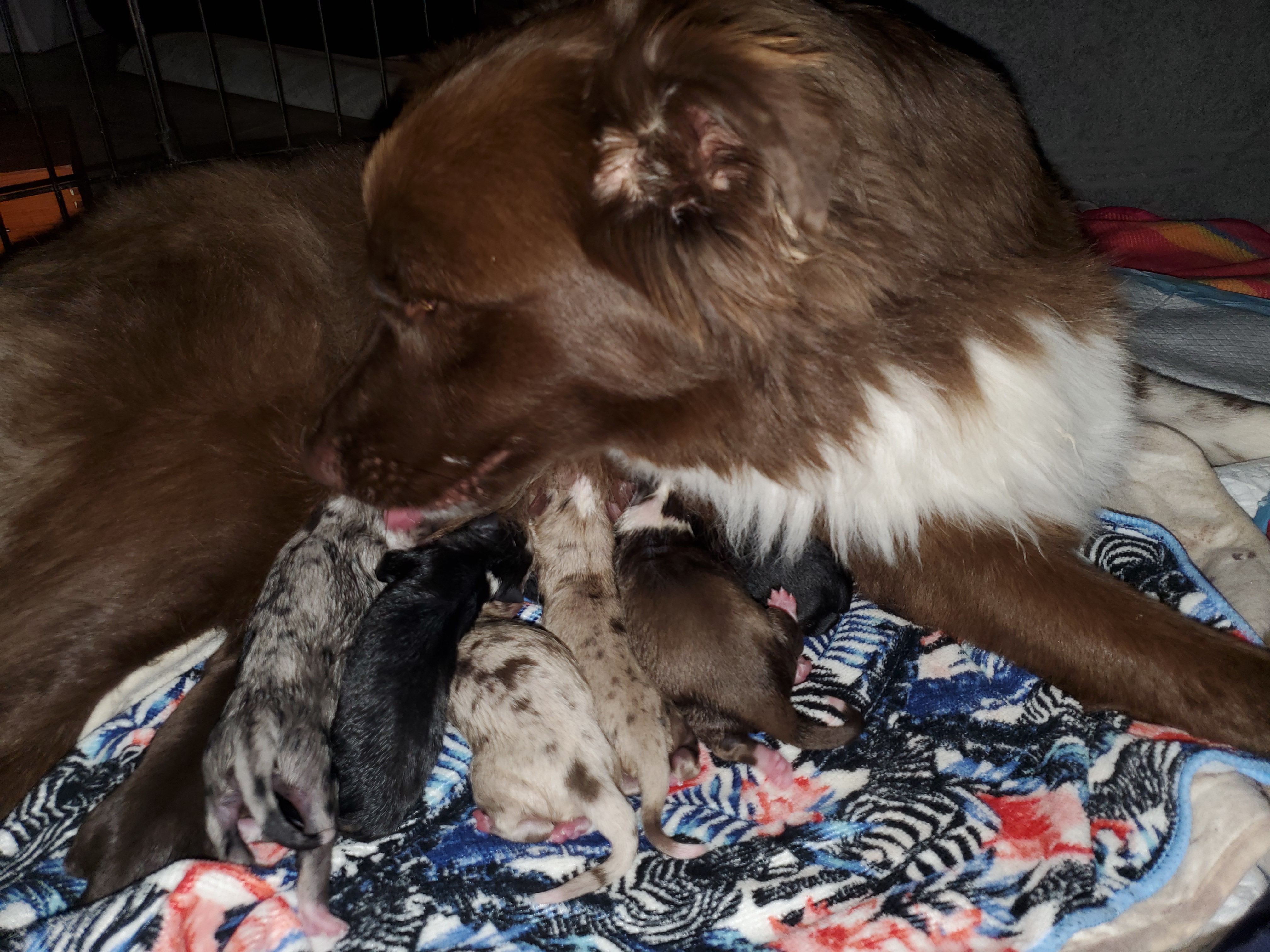 Miss Ava Ray
AKC